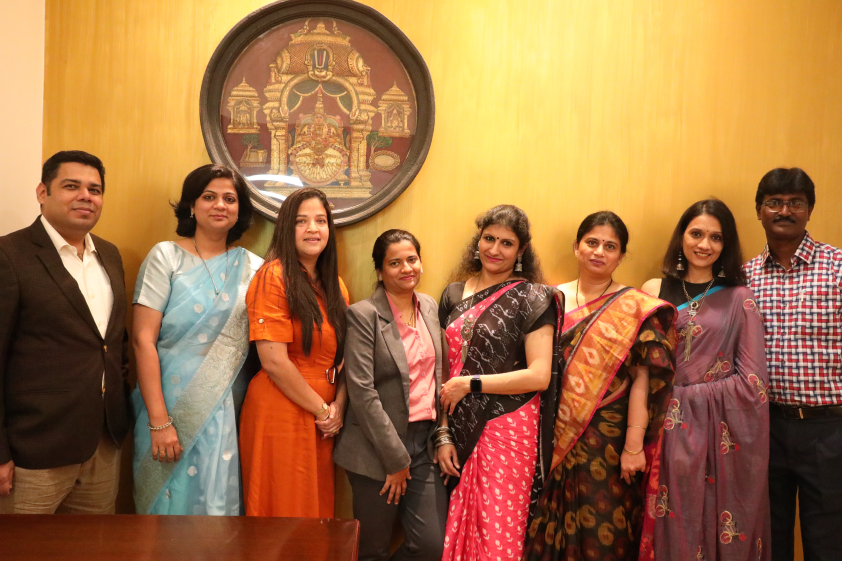 Full-time Consultants
Our full-time consultants boast a treasure trove of experiences that span across a multitude of industries. They've navigated the intricacies of various organisational cultures, from the bold and dynamic to the traditional and steadfast. Businesses of all sizes, ranging from nimble startups to corporate behemoths, have been their playground. They've deciphered the enigma of management structures that run the gamut from streamlined hierarchies to intricately woven networks.
What truly sets our consultants apart is the alchemy of their expertise. It's not just knowledge; it's a fusion of insight, innovation and inspiration. When faced with the most daunting challenges that businesses and talents can muster, our consultants don't just provide solutions; they craft ingenious pathways.
So, whether it's a tech startup grappling with scalability, a traditional enterprise embracing digital disruption, or a conglomerate seeking to reinvent its corporate DNA, our full-time consultants stand as unwavering guides. With a repository of experiences that mirror the kaleidoscope of industries and challenges, they're not just consultants; they're catalysts for evolution, armed with the expertise to turn obstacles into opportunities.
Our full-time consultants have vast experience working in multiple industries with varied organisational cultures, business sizes and intricate management structures. They bring expertise which helps provide innovative solutions to challenging and complex business as well as talent issues.
Adjunct Consultants
Our team of adjunct consultants brings diverse and specialised expertise that we offer to clients facing industry-specific challenges related to talent and HR practices. These consultants are experienced professionals, including ex-CEOs, CXOs and board members, who bring valuable insights and premium experience to help clients navigate difficult areas of talent management and business. Additionally, the fact that our specialists are based in different parts of India allows our clients to access their expertise locally, enhancing the convenience and effectiveness of our services.
By leveraging the knowledge and experience of these adjunct consultants, Shilputsi is well-equipped to provide targeted and high-quality solutions to our clients' unique challenges. This approach can offer a significant advantage to our clients, as they receive advice and support from individuals with a deep understanding of their industry and its intricacies
Research & Analysis Team
Powering the engine of Shilputsi's insights are our expansive research team and efficient back-office operations.
With diligence, they conduct comprehensive research studies that serve multiple purposes. First, these studies facilitate benchmarking, allowing us to measure and assess our clients' progress against industry standards. Second, they involve information mining, unearthing valuable data to fuel our solutions. Third, this research extends and cultivates our knowledge base, ensuring we remain at the forefront of industry trends and practices.
Lastly, this team's efforts expand and nurture our network, forging connections that enhance our ability to offer strategic guidance. In essence, they form the backbone of our expertise, ensuring that Shilputsi's solutions are always rooted in thorough research and up-to-date insights.